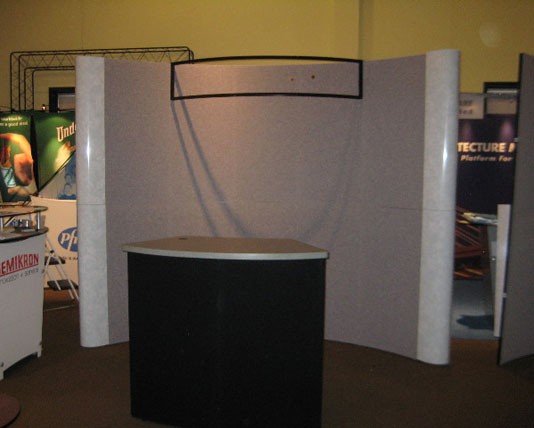 If you are heading to a trade show, it is important to make an impression with your trade show display and get the best return on your investment as possible. When go to a trade show on a tight budget, this may be even more important.

Purchasing a pre-owned trade show exhibit can offer savings of as much as 50% over the cost of a new display - and many still have the manufacturer's warranty. Pre-owned trade show exhibits can be customized with your graphics and tailored to communicate your marketing message.

If you are spending the time and money on a trade show it is important to do the show right with memorable and captivating trade show booth. Our inventory of pre-owned exhibits changes often. For current availability, and information on pre-owned trade show exhibits contact The Exhibit Source.

FREE graphic header with the purchase of a pre-owned exhibit!