The Exhibit Source
The Exhibit Source provides a complete selection of event marketing and trade show exhibit solutions, from world wide trade show promotions and key product launches to small-scale training meetings. Our services include exhibit design and construction, graphic design, signage, shipping, and installation and dismantle logistics. With an extensive product line and custom modular displays, we deliver a standout custom look with all the practical benefits of a modular product.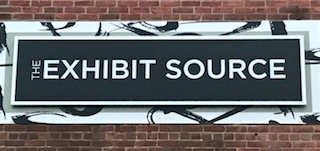 Our History
The Exhibit Source was founded in 1989 by 4 tradeshow veterans with a common goal: to provide affordable custom portable display alternatives for tradeshow and event marketing. Since then we have moved our facility from a 2,000 SF basement to a 35,000 SF design center to accommodate the ever growing demand. We service all companies from small start ups to fortune 500's. We have been an industry leader from the start and there are no signs of us slowing down.
Follow Us
We stay up to date on the latest and greatest trends, designs, and ideas via social media and our blog. From Facebook to Vine, we only upload the most relevant and exciting information for our followers! Our blog includes articles of interest to all those in the trade show industry from first timers to veterans.
FTP File Uploading Information
Please fill out the form and attach the file you want to upload to us.