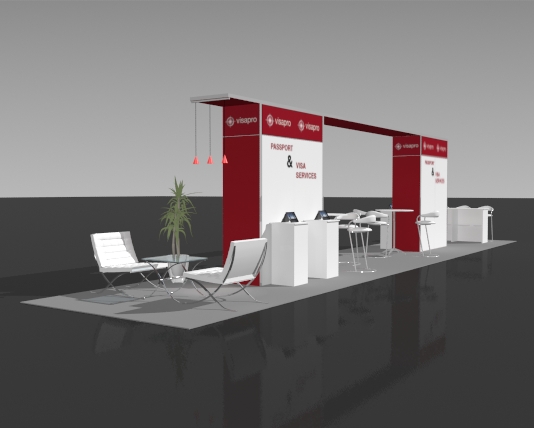 Trade show exhibits constantly evolve. It's important for trade show participants to stay up with the times in order to keep pace with the competition. The key to attract a larger audience and gain new leads is to offer something innovative and fresh to the eye. You can do this by integrating new ideas to your trade show exhibit designs that will enhance customer experience. Here are latest trade show trends that you might want to apply to your trade show display:
Client-Oriented Designs - This booth designs concentrate in meeting the specific needs of a customer. People tends to be more receptive to those who show concern to their actual needs than just excessive advertising.

Subtle Displays Over Flashy Designs - For 2019, the trade show industry goes mellow and less overwhelming. Instead of bright, extravagant displays, they encourage participants to create comfortable and relaxing booths. You may provide comfortable chairs, some snacks and cool water or coffee. A charging station is also a good addition to your booth.

Provide A Multi-Sensory Experience - Attract audiences more than just offering sights and sounds but also stimulating other senses. The aroma of a hot fresh coffee is sure inviting and this will increase foot traffic to your booth. While providing touchscreen information kiosk is a smart incorporation of touch to your display. For food industry, you may provide samples of your food products as marketing through tasting but otherwise, you can provide snacks or something to nibble on to your customers while they are checking out your booth.

Utilize Light Effects - Use strategic lighting to your booth. You may use backlit fabrics to draw new audiences while highlighting important contents of your ad. Again, make it simple and subtle. Overusing of lights will turn your display into an eye sore instead.

Use Modern Technology - Holographic walls, virtual reality demos, 360-degree videos are just few options you might want to incorporate to your booth. Just make sure to add them because they make sense within the context of your booth not just because they are new and techy.
If you want to incorporate these new trends to your next trade show design, contact The Exhibit Source. Our professional trade show designers will deliver for you!
Permalink
|