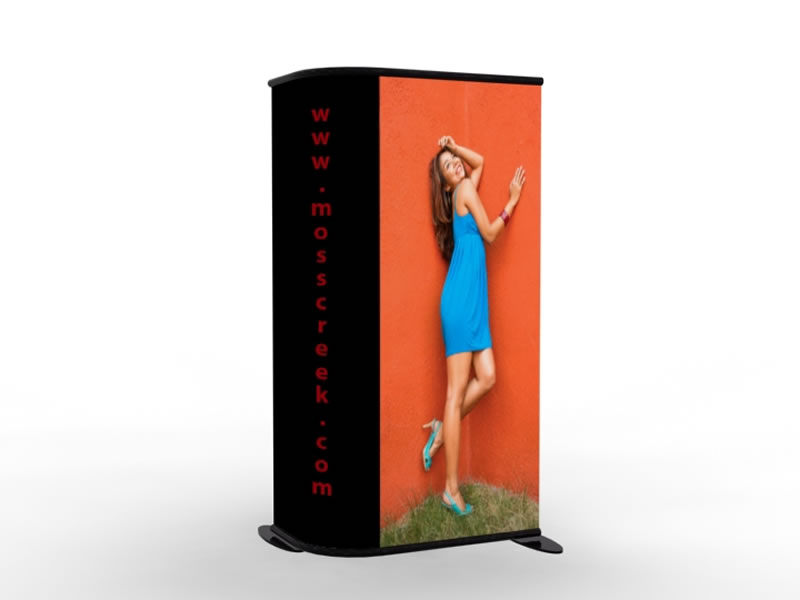 There are many options for trade show displays that can be used to promote products and services at a trade show fair. However, the appropriate design and size needs to be carefully selected depending on the allotted space on the trade show floor. When businesses creatively use space they will boost their advertising and marketing strategies. For small spaces, new businesses, or for those new to trade show marketing, invest in 3D banner stands in Boston, MA to turn exhibit marketing to your advantage.
3D banner stands enable trade show exhibitors to station their display in a spot where traffic can still flow. Along with crafty graphic and structural exhibit design, businesses can attract many potential customers to the trade show booth. This advertising strategy is truly effective and can help businesses gain more leads because the booth looks well-designed and has the right flow for a smaller space. The flexibility of these booths make them cost-effective for exhibitors who want to keep their expenses down.
Moreover, 3D advertising stands are highly customizable and enable businesses to make their smaller displays more eye-catching. This type of display is a surefire way to stand out at the event. Contact The Exhibit Source to find out more about the advantages these small but effective displays.
Permalink
|