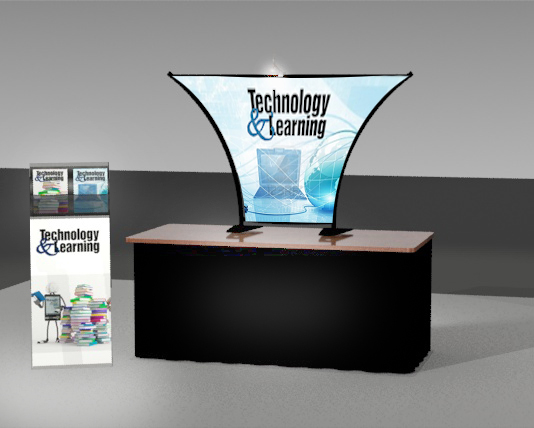 Companies allot a significant amount of money to marketing campaigns like exhibits. Due to their collaborative nature, trade show exhibits have been very effective in terms of "brick and mortar" ways of promotion and advertising. However, these events do not happen everyday, so it is sometimes economical for companies to outsource trade show exhibit rentals in Boston, MA. Here are the top reasons why:
Time - The old adage still applies. Whenever cost and speed of delivery is required, time is everything. Advertisers always aim for minimum disruption to the basic operations so they opt to save time through rentals. Exhibit rental services offer quick and instant tools and materials.
Manpower - Manpower goes hand in hand with time. Since materials and tools require manual talent and skills, companies realign manpower occasionally as situations require. Businesses can instead focus manpower on other direct marketing activities and assign the production and set-up of exhibit materials to a trusted supplier. Exhibit rental companies have more experience in graphic and structural exhibit design than most advertisers do, so it is imperative to take advantage of their expertise.
Logistics - Logistics involve transportation and fuel costs. Exhibit materials are relatively bulky in nature. Accompanying exhibit tools and equipment also add burden to this cost, taking advantage of the logistical power of exhibit rental companies is a smart move.
Maintenance - This is the least monitored cost but it has the potential to have a debilitating impact on everyday operations if companies don't address it. The materials and equipment involved in trade shoe exhibits naturally wear out over time, and with limited manpower, these materials get worn out too soon. Many companies want to escape this maintenance burden that is why renting materials and equipment is beneficial, it passes the maintenance obligations to the suppliers.
Storage - Physical space is a vital resource to companies. With rental space fees skyrocketing especially in metropolitan areas, companies are compelled to maximize profit per square footage. Allocating space for storage of bulky advertising materials is not at all cost-effective.
For companies that are into realigning resources or perhaps having an on-going venture of exploring potential suppliers, it is good to be reminded of the aforementioned reasons. These resources are too valuable these days, they have to be considered seriously in trade show exhibit activities to minimize unnecessary losses. For more on trade show exhibit rentals, contact The Exhibit Source
Permalink
|