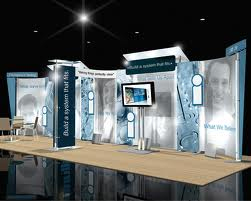 Most businesses see the value in trade show marketing. Those that are considering this for the first time then find themselves trying to determine if custom designed trade show booths are worth the investment.

Here are some facts to consider:

Send a strong message
For companies that use them, custom trade show exhibits send a powerful message. Trade show attendees stop to admire well designed and creative booths. Well done booths send the message that your business is a viable company that is successful and in business for the long haul. At a trade show, nothing is more important than perception. Your booth should be remembered long after the show is over.

Make it unique
One of the most important assets your company has is its brand. Custom exhibits can be designed around your brand and image. Your trade show booth can and should incorporate your brand, your logo and your message. Hiring a talented trade show booth designer will help you make a lasting impression.

Custom trade show exhibits are flexible
Your trade show booth can be changed for every show or from year to year by adding table top displays and new banners.

They are reusable
If you plan to attend several show a year, your booth can be reused for every show.

For more information on custom designed trade show displays, contact the Exhibit Source.


Permalink
|