Trade Shows can be expensive endeavors. It is important that you capture the right potential customer's attention and draw them to your booth. In this scenario, a trade show exhibit that is different and captivating is always best.

The Exhibit Source is proud to announce the first ever fabric backlit pop up display. Our exclusive lighting system creates images with color and pop far beyond what traditional front lit systems achieve.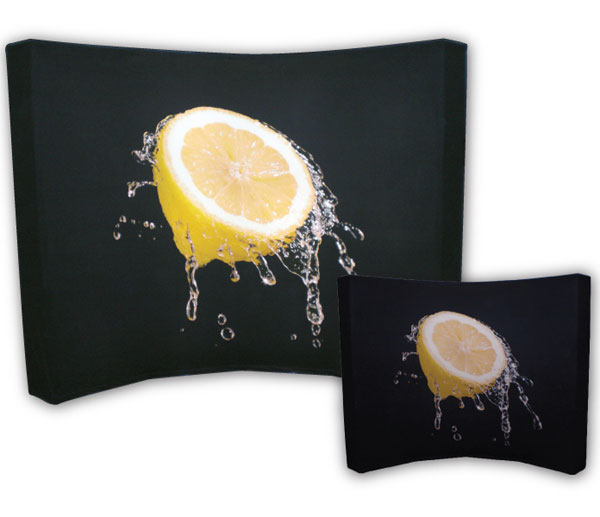 Grab customers' attention! It has never been easier or more economical to own a 10 ft back lit trade show display.

Quality & value

Our Quick Fab™ is built from the highest quality components combined with a wrinkle resistant fabric graphic that stays attached to the frame. The ability to back light the fabric graphic, makes this the most reliable and versatile fabric pop up on the market.

Lighting fixtures

Our exclusive Light Blanket creates a uniform glow to illuminate and draw attention to your graphics. Lighting fixtures use standard bulbs that can be found at most hardware stores. Light Blankets are easy to attach. Only one plug is required and will work with any standard outlet.

Portable & lightweight

The Backlit trade show display is easy to set up - the display can be set up by one person in five minutes, with no tools, and the entire display, including the lights, collapses into a sturdy rolling hard case for convenient storage and mobility. Lights are wrapped in a protective fabric sleeve.

Contact The Exhibit Source for more information on eye catching exhibit ideas.
Permalink
|