Finding the right trade show to take your business to is very important. Trade shows can be expensive, when you consider staffing, your trade show booth, promotional items and literature, and you want to make sure you're going to be getting the best value for money. Going to the right trade shows means you will find the right target audience.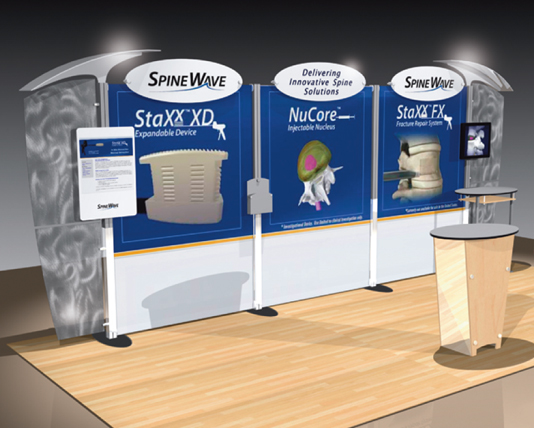 Determining your objectives

The first thing that you need to think about is what you actually want to accomplish at the trade show. Do you want to generate leads? Meet existing customers? Get exposure for your brand? Meet industry experts? Branch out into a new sector? Get contacts in the media?

Once this is decided, you can better research which types of events would most likely to help you achieve your objectives?

Finding an exhibition

Of course you have some knowledge about what events take place throughout the year, but it always pays to be thorough. There are several ways you can find out about exhibitions that are taking place.
Trade show search engines and directories – yes there are such things! These are databases of events that are taking place that are searchable by various criteria such as dates, location and industry. Try http://www.tsnn.com/, http://www.biztradeshows.com/ .
Industry publications – these are really good for finding events in your sector. They'll probably list all the big industry-wide events. Individual publications may also list events they have organized themselves.
Your contacts – Ask around people in the industry that you know. You can find out quite a lot by word of mouth. This can also help when narrowing down your list – if someone mentions that an event was badly organized, you might think twice before signing up.
Your competitors – take a sneaky peek at your competitors' websites. They may have lists of or news items about the exhibitions they're attending over the next few months. And if you go to the shows your competitors are going to, it not only gives you the chance to compete for the same audience, but also to find out what your competitors are doing in terms of marketing, products and services.
Industry associations – check their websites for event listings or give them a call to find out if there are any upcoming events.
Local event and convention centers or chambers of commerce – these will often have events listings on their websites, or you can call them up and ask. If you're not looking to go too far afield, this could be a good option for reaching new local customers.
After you have done your research, you need to collate the results and weigh them against your objectives. Which shows are most likely to help you achieve these? And
how good is the ROI
likely to be? Those
trades shows
that require you to travel, consider whether the expense is worth it.
Your customers
Think about where your customers are most likely to be. If you can, talk to them and see if they're going to any upcoming exhibitions or trade shows. If your existing customers are going, then the chances are that other attendees will be interested in you too.
Once you have narrowed down your list a bit, you could also try contacting the organizers of the exhibitions and asking them for lists of last year's attendees. This will help you narrow down your list even further. Review your list whilst keeping your objectives in mind, and you should arrive at a shortlist of the events that are most likely to help you achieve them.
Then all you need to do is sign up for each event and
contact The Exhibit Source
so we can get to work on an incredible
trade show booth display
that will
wow your target audience
and make them want to know more about you.
Business 2 Community
Permalink
|