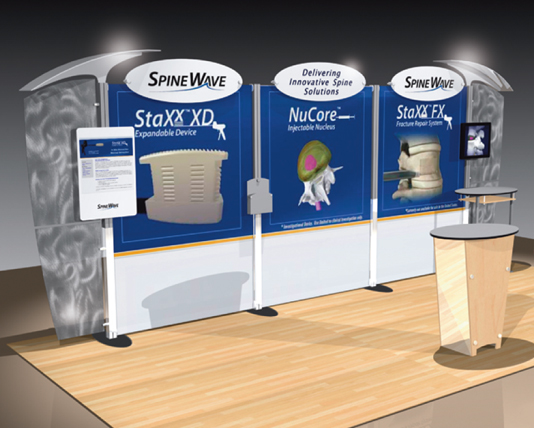 Whether you have a trade show booth that needs an upgrade, or if you need a new trade show booth, you can contact the Exhibit Source. As you know, trade shows are hectic and fast paced. Your booth display has about 3 seconds to attract new and potential clients. In order to do that, you need to stand out from the others, but most of all, you need to stand out from your competition.

No doubt, trade shows are worth the time and money when done right. But with the money, time and employees that you are investing in the trade show, you need to make sure you make the best impression. Your trade show exhibit needs to grab qualified prospects, make them curious, and quickly show them what sets you apart.

The Exhibit Source understands the importance and the investment of your trade show display, which is why we offer numerous options of display styles.

Click "trade show exhibits" for more information.
Permalink
|