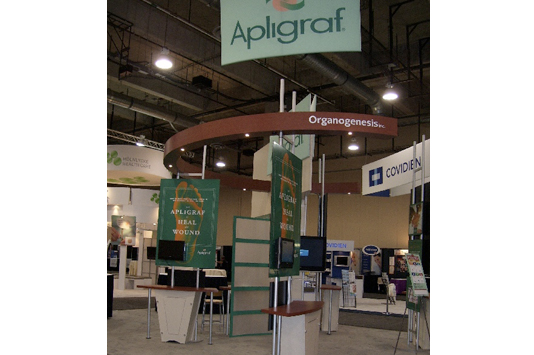 Trade shows. For a small to medium sized company, preparing for them can be time consuming and overwhelming. What are some of the DO's and DON'Ts of trade show exhibits? Deciding what to include in your exhibit and how to set it up is one of the first decisions you'll have to make. But even prior to that: how big is your booth and do you have electricity?

Once you have the answers to these questions, you can begin to think about the actual trade show displays, what you want and what you can do.

Don't Jam Pack it. Often simple is better. Overcrowding a booth with products, logos, displays and information turn people away and don't send a clear message of why attendees should stop there.

Make your message simple. What is the main objective? Is there one main product you want to push or introduce? Having fewer, but larger visual elements in your exhibit will reduce clutter and get more attention from attendee's while creating a lasting impression.

Just a few products. Don't bring your entire product line to the trade show. Just show the products you want to showcase or the products that make you the highest profit margin.

Moving trade show displays are better than static ones. Have something rotating or moving. At the least, have a tv showing a looping video.

If you have a large trade show booth, be sure to have an area set aside, with table and chairs to bring prospective customers to sit and chat.

If you have any questions or would like to discuss your trade show display, contact the Exhibit Source.
Permalink
|