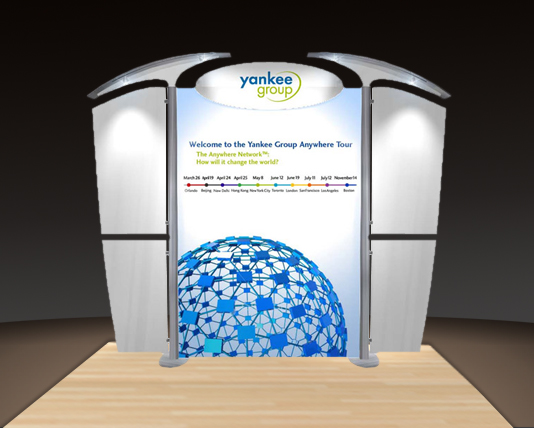 When planning your trade show displays, you need to think about how you are going to transport your booth once it is created. The Exhibit Source will help you design portable trade show exhibits keeping transportation costs in mind.

If you are considering a tall trade show display, consider having it designed so it can be broken down easily.

If using a transportation company to move your trade show display, be sure to incorporate the transportation expenses into your trade show budget.

The Exhibit Source can build high quality, trade show booths that are transportable. But here are some tips if you are using a transportation company to move your display.

Contact the trade show organizers and find out what the earliest available delivery and set-up times are. If you know this you can provide a bigger delivery window to the transportation company and get off-peak rates.

Instead of printing your trade show materials beforehand if the trade show is located in another town or state, have your marketing material made into digital files. You can have them printed near the trade show location to save on transportation space and fuel.

Contact The Exhibit Source for portable and impressionable trade show displays.
Permalink
|