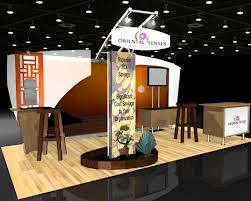 Many companies are concerned about how to represent their company when they are heading to their first trade show. Most importantly it is imperative that you are prepared. What do you want to accomplish? What supplies do you need in order to do this? Your main goal is to make a good and lasting impression on potential as well as repeat customers.

Trade show marketing is highly effective when done right. This is the perfect time to connect with potential clients, competitors and other businesses. It is also the perfect time to impress and pamper existing clients. Promote and display your brand. Your brand is what your business is all about.

Trade shows are the perfect place to promote your brand, your mission and what separates you from your competition. When you have the right trade show display, you can promote your brand and your business to client who have not heard of you or to those who have not yet chosen to do business with you. So, your main consideration should be having an impressive trade show exhibit that clearly gets your message and your brand across. Therefore, it needs to be professional and appealing.

High quality trade show exhibits make the right first impression along with professional marketing hand-outs. Be sure that your logo is clear and consistent with your marketing materials. If you have recently changed or updated your logo, it needs to be consistent on all of your marketing materials: brochures, display and business cards.

For more information on professional, eye catching displays that make a lasting impression, contact The Exhibit Source.


Permalink
|