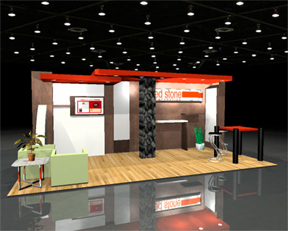 Trade show exhibits are an investment and when you invest in having one created, you most certainly want to do it right. Obviously, getting the most out of your investment in key to justifying the investment, and ROI is the point of the show, right?

But there is another way to make use of your trade show display to expand your brand after the event is over that can further help their ROI. How? Use your trade show exhibit to recruit at job fairs and college campuses.

When your organization participates in regional job fairs or recruits at college campuses your trade show display will prominently display your logo, brand, and top products or services to help you recruit the top talent.

Rather than the traditional marketing materials your HR department can create specific recruiting material to hand out along with business cards and product information.

The Exhibit Source designs customized trade show displays that help businesses in any industry get noticed at any trade show. Looking for visually impacting trade show booths? Contact The Exhibit Source.
Permalink
|