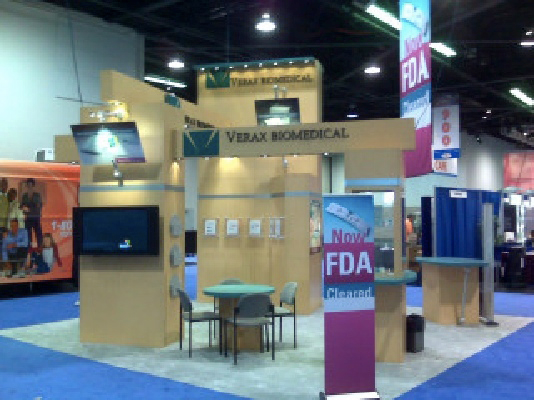 Venturing into trade show expos is not something to take lightly. There is risk as trade shows can amount to a significant percentage of your marketing budget. The trade show display is but one trade show-related expenditure so you need to plan your game on how to succeed in this undertaking.
Here are some tips and strategies to make your trade show investments prosper:
Get a bigger floor space for your booth and make your booth large as well
Get the space near the hub of the traffic or larger competitor
Corner spaces are strategic
Make your trade show display pop by adding a backlight
Get bold and clear designs that both attracts and delivers your message effectively
Do not overdo your design, just use one to three key image and wordings and make it pop, clear and concise.
Your graphics should be a right blend of images and texts. Make it appealing and easy to the eye.
Include benefit statements to your graphics
Replace dull and boring displays. Spruce up your trade show booth with advanced technology such as videos and interactive kiosks.
Make the structural design of your trade show booth more accessible and welcoming
ick attractive color scheme and make sure your message matches with your other marketing materials.
Make your trade show exhibit unique and standout from the rest of the participants
Maintain your area tidy and clean the entire event
Use an interesting concept that would leave a mark to your prospects and customers so your business can easily be remembered.
To learn more on how to nail your trade show exhibit venture, contact The Exhibit Source.
Permalink
|