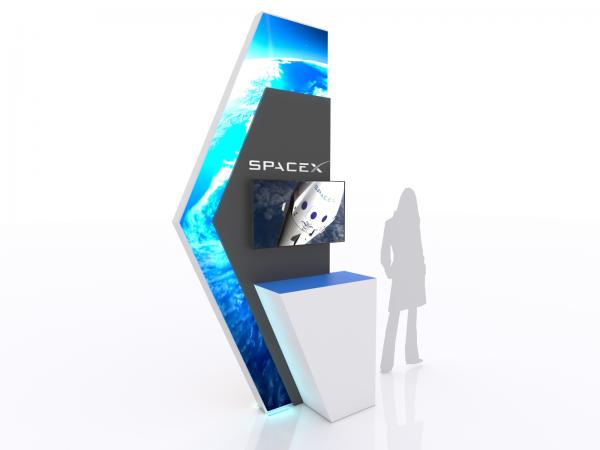 Applying touch screen technology to your booth will certainly draw attention and increase foot traffic to your booth. They will provide a different level of experience with event-attendees by encouraging direct physical involvement. There are numerous ways to use it across diverse types of exhibits.
Like other trade show technology, this innovation must be properly integrated to your booth to enhance guest interaction. Here are five popular ways of utilizing touch screen technology to your trade show booth:
Conduct Large-Scale App Demonstration - Touchscreen Information Kiosks are terrific means of demonstrating apps or softwares, websites and branded content. Giant touchscreens are not merely attractive and interesting to many, they also allow group demos contrary to single user detailed guide. This means more people can be entertained at a time.
Fun Learning Through Games - Games are exciting. They can easily attract people and get them engaged. By incorporating your company into the experience you can subtly promote unique brand connections. There are numerous customizable game software you can use to create you an entertaining promotional game.
Self-Service Informational Kiosks - Use touchscreen kiosk and station them in key sites to display maps, galleries and event schedules. This will provide information to event-goers about the event and help them locate your booth inside the trade show floor.
Product or Service Presentations - Utilizing touchscreen video walls can help deliver your presentation in a most cool and interesting way. You may do slide sharing or live Q&A by utilizing audience response software on iPads. This enables event-goers to proactively respond to presentations.
Paperless Registration - Use touchscreen kiosk for paperless check-in. It can conveniently capture leads as well as they can automatically sync email addresses to your computer for easy access and storage.
If you would like to apply touchscreen technology on your next trade show event, contact The Exhibit Source.
Permalink
|