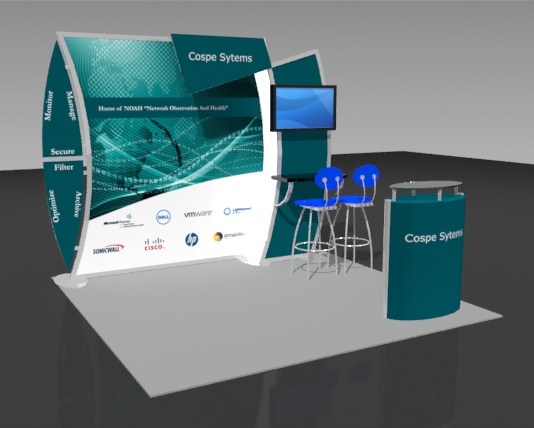 Portable promotional kiosks in Boston, MA are widely used during trade shows. Kiosks can be easily integrated with the trade show booth with a user-friendly interface that helps enhance your branded environment. They come with a touchscreen monitor that can amp up any marketing campaign in an instant.
There are many different business opportunities for touch screen information kiosks. As a matter of fact, they can even serve as a demo counter or promotional table that will creatively and effectively showcase your products. They can be interactive so that your prospects and customers can get the information they need regarding the products they are interested in with a swipe of a finger. These portable promotional kiosks also help your staff market your products in a manner that is new.
The use of portable marketing kiosks during marketing events and trade shows is just one way of making the most of advanced technology. Companies can customize their kiosk based on the specific needs of their marketing campaign. With kiosks it no longer takes time to get all the information your customers need, they will have more time to choose product offerings that will best suit them.
To find out more about the business opportunities for touch screen information kiosk, contact The Exhibit Source.
Permalink
|