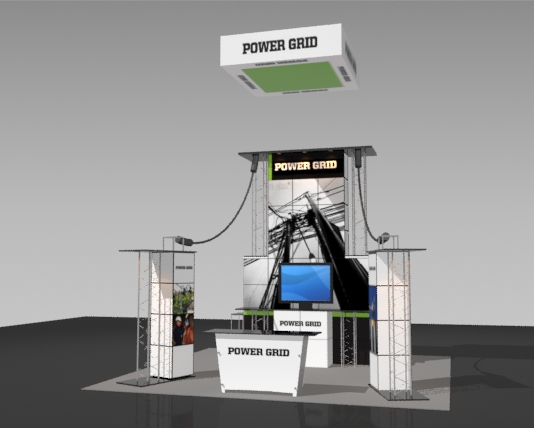 Portable island trade show booths offer various benefits than other trade show booth designs. They are the only booth design that can present a 360 degree view and they stand taller than other style displays. These features make them more effective in attracting prospects from across the show area.
Portable island trade show exhibits in Boston, MA can be customized to meet business needs. Exhibitors even have the option to test the display first prior to final purchase. It can be modified to complement the exhibitor's branding and to make it more appealing to potential clients. With various options in style, exhibitors can select the graphic and structural exhibit design that fits both their marketing campaign and the space allocated for the booth.
Portable island trade show exhibits are available for rent as well. Exhibitors can now take advantage of high quality displays for less money. Additionally businesses can rent an exhibit for events that take place simultaneously. Contact The Exhibit Source to find out more about portable island trade show exhibits.
Permalink
|