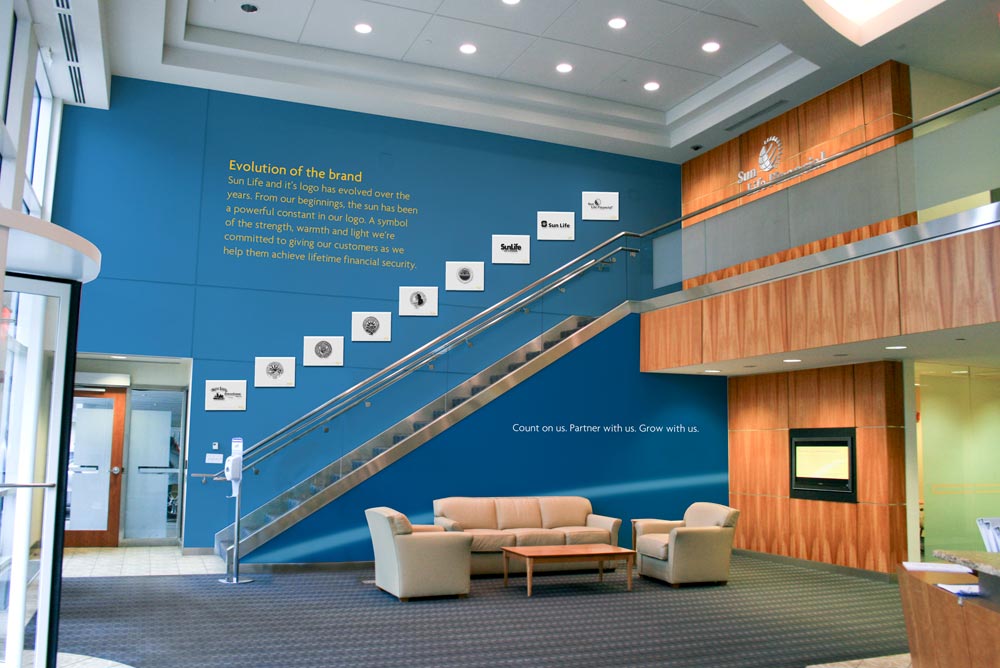 A drab look of your business space reflects upon your company's service. Drab space has a negative effect on employee morale, their productivity, and ultimately your profit margin. Perhaps, it's time to investigate a workspace makeover. The Exhibit Source's Corporate Interior Design Services can help you turn less than attractive office space into a dynamic interior environment that you and your employees will be proud of.
The Exhibit Source can help you design and style your office space to make it more professional-looking, organized and presentable. Our team of design professionals will spruce things up into a more conducive workplace for your employees. We will consult you and deliver solutions on how to organize your documents and files to make it more convenient to access. We deliver brilliant layouts that meet our client's aesthetic and functional requirements as we infuse company's brand and culture into our design.
The Exhibit Source's Corporate Interior Designs in Boston, MA guarantees customer satisfaction as we deliver results that exceed their expectations. Renovating your business interior requires a lot of work and decision-making, but with our help we can ease the tasks. So for a hassle-free workspace touch up, contact The Exhibit Source.
Permalink
|