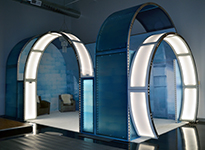 Trade show booths are meant to capture the essence of your brand in a way that translates to show attendees in three seconds or less. Sure, you can impress potential clients with extra-large logos and the latest tech, but why not wow them with a trade show environment? A trade show environment transports attendees from the show floor to a totally different world, leaving them with a unique and lasting impression of your brand.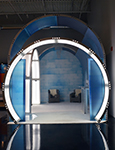 The Exhibit Source has coined the term "destination exhibit" with our Ice Hotel. While you may be inspired to sing "Let It Go" while inside, this booth isn't Frozen inspired. The goal of the space is to transport you to the ultimate arctic destination of your choice – whether it be the famous Mendenhall Glacier ice caves of Juneau, Alaska or the cozy igloos under the Northern Lights at the Arctic Resort in Finland.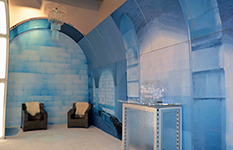 Whether the destination idea for your space is created in your own mind or based on the show theme, the environment itself will draw your audience in and inspire them to ask the ultimate questions. Join us over the next few weeks to learn more about the planning & building stages of the ice hotel, and for more tips on how to use an environmental exhibit for your next trade show!
Permalink
|