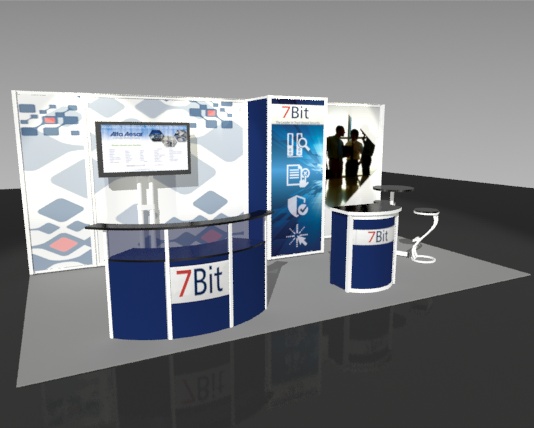 If your company is considering trade show marketing, your first concern should be ensuring that how your company is represented. It is important that you make a great first impression, make an impact on potential customers and that you are prepared. When thinking about trade show booth design, think about the marketing goals and what you want to accomplish. Your main goal for the show is to make a lasting impression on existing and potential customers.
When done right tradeshow marketing is highly effective. Trade show floors are where your business connects with potential clients, competitors, and parallel businesses. But, most of all, you can impress and dote on existing clients. You want your trade show booth to prominently promote and display your brand; after all, your brand IS your business.
With your trade show booth display your focus should be on promoting your brand, your marketing goals and other factors that differentiate you from the competition. With the right trade show display, it is easy to promote your brand and your business to those who haven't heard of your company and to those with whom you don't yet do business. But, in order to do this, you need an effective trade show exhibit that conveys your message and brand instantly.
High quality trade show exhibits make the right first impression. But you need an experienced trade show display company that can help design an eye catching display that makes a lasting impression. Contact The Exhibit Source.
Permalink
|