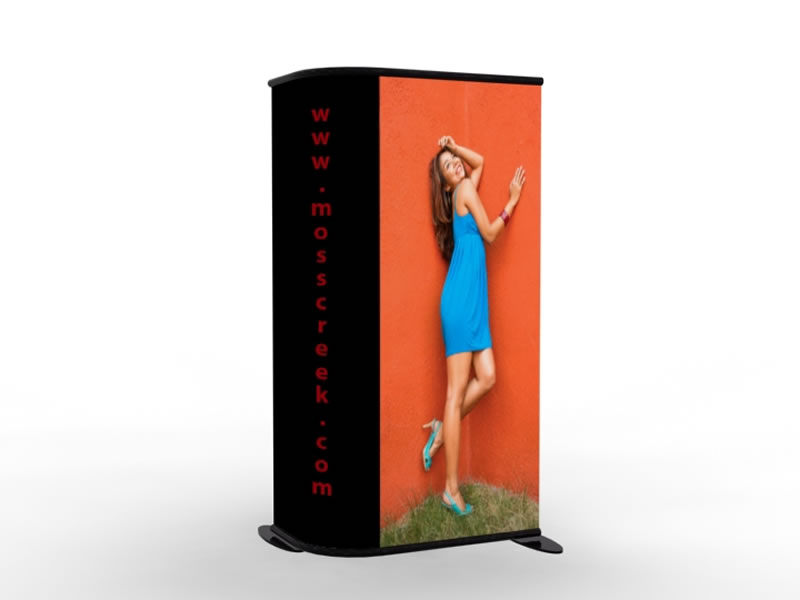 When attending trade shows, there are a lot of options that exhibitors can choose from. And for those who want to go the extra mile, they can choose 3D banner stands in Newton, MA. These exhibit displays do not take up much floor area but offer great impact when used.
Exhibitors have the freedom to place their banner stands in a busy spot at the trade show because they do not eat up a lot of space. And with well-thought out graphic and structural exhibit design highlighting the specific marketing message, exhibitors will have a successful marketing campaign that will eventually translate to sales.
The main advantage of 3D banner stands is the flexibility they offer when it comes to graphic and structural exhibit design. There are a wide range of options so that exhibitors can create a 3D banner stand that is eye-catching and head-turning. In effect, more prospective clients will be drawn to booths with these creatively designed displays.
When professionally custom-designed by a creative and proactive marketing team, these 3D banner stands do wonders when it comes to advertising products and services. That is why many exhibitors invest in this style booth display in order to stand out at trade shows, conventions, and other marketing events.
To find out more about 3D banner stands for rent, contact The Exhibit Source.
Permalink
|