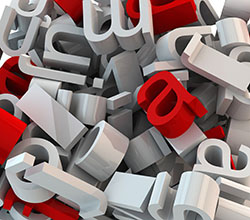 Your target market has become smarter than ever. People now attend trade shows to evaluate your products and services that you display at your trade show exhibit in Newton, MA. As part of their buying decision, they make each exhibit an opportunity to gain relevant information so they can make their buying decision.
It may not be your sales pitches that they want to hear at your exhibit. They may want product and business details through what they see being displayed; this may be information about a new product line or an update on added features to existing products. That is why the graphic and structural design of your exhibit booth plays a critical role to your booth's scope and success.
Your trade show exhibit is the most tangible representation of your company's professionalism and your brand's quality. The way you strategically design your exhibit booth significantly affects the way you are perceived by your potential and existing clients.
Your trade show exhibit is something that could either make or break your entrepreneurial ventures. This way, you will become absolutely driven to make your display even more attractive and effective such that it can maximize your marketing efforts and generate a higher return on investment.
A trade show exhibit with a well-thought out graphic and structural design can do wonders. It can build brand name recognition and improve company's image. It can introduce new products and services that can be a means of penetrating through a new target market.
The Exhibit Source can help you with designing and developing your trade show exhibit to achieve all these goals and more.
Permalink
|