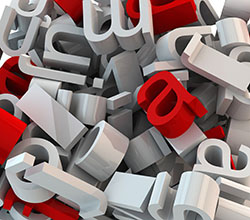 Designing and configuring unforgettable trade show exhibits in Boston, MA is crucial in creating a remarkable impression on attendees. Your potential customers may be just around the corner from your exhibit, so the graphic and structural design of your display should stand out enough to penetrate the crowded area.
Choose a combination of graphics, images, and text that will make your target market want to find out more about your business. Drawing attendees to your exhibit in a matter of three seconds or less requires an increase in the impact of your exhibit's display elements which include at least color, lighting, and sound. This will make your trade show exhibit able to more conveniently convey your specific message, as you provide attendees with answers to their questions and solutions to their needs.
Graphic and structural exhibit design can make or break your business sales results or return on investment, so ensure that each display element is aligned to your marketing goals. Your trade show exhibit should be visually compelling so your targeted audience will give your exhibit a look and then stop and learn more about your products and services.
Experts from The Exhibit Source can help you in designing your display so that you properly communicate information. For more details, contact us.
Permalink
|