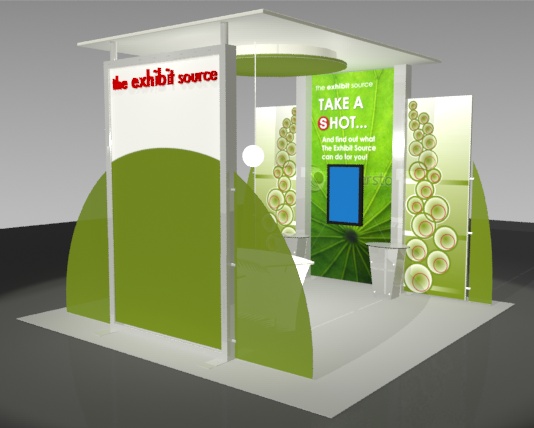 As more and more people become more conscious of social responsibility , more businesses are applying green practices to their business model and marketing campaigns. This is not only limited to their offline marketing tools but also to trade show exhibit booths which can be created with sustainable materials. With a green trade show exhibit a company can subtly let clients know that social responsibility is important to their plan and missions statement.
Applying green practices is also important to clients and employing these practices by opting for green trade show booths helps develop a good reputation as a responsible and conscientious business. The Exhibit Source can design and create environmentally-friendly trade show displays and accessories. We can create a trade show booth from renewable and sustainable materials. With our skill in graphics and design, we will make your green marketing campaign a successful one.
Green trade show exhibit booths in Boston, MA enable businesses to show the public that your company supports and embraces green products and a sustainable environment. Contact The Exhibit Source for more information on green trade show exhibit displays.
Permalink
|