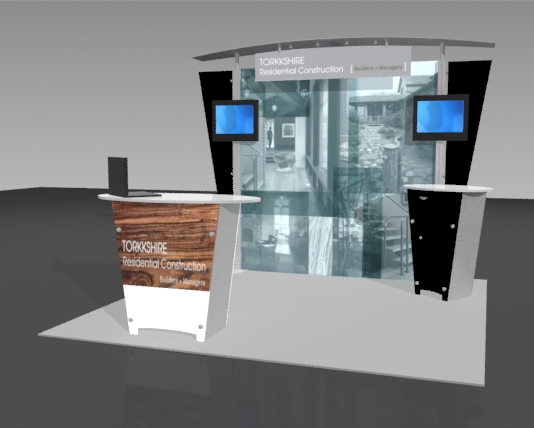 Exhibit marketing is a great way for businesses to introduce themselves and gain a presence in the market. However, startups may believe that participating in trade shows is expensive; such as paying for registration fees and investing on materials and equipment for the booth. For startup businesses, this can be financially challenging, but they need to start earning, attracting customers, and generating sales. But there is no need to be discouraged because trade show exhibit rentals are an economical option for booths.
Trade show exhibit rentals are perfect for startup businesses who are interested in using trade show exhibitsfor marketing events. They cost less than buying an exhibit booth. Trade show exhibit rentals makes it possible for startup businesses to get exposure in the same market as there more established competition without budgeting for a new exhibit booth. The business can also choose from various trade show exhibit materials and styles such as table tops, islands, and booth creatives and accessories to create a trade show exhibit that suits the business message.
Using trade show exhibit rentals does not mean lesser quality options. All trade show exhibit rentals use the same high quality materials as those which are purchased. Rental booths also employ the same standards ingraphic and structural exhibit design and can be customized according to the business' requirements.
Trade show exhibit rentals are perfect for startup businesses to generate market visibility without being heavy on the budget. To find out more about different trade show exhibit rentals, contact The Exhibit Source.
Permalink
|