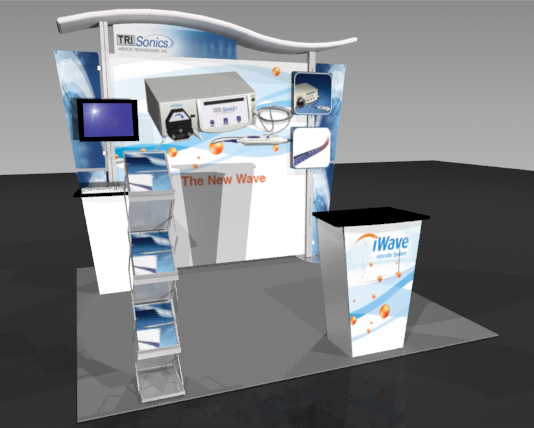 Your staff plays a vital role to make your trade show exhibit fruitful. They ensure the company sales and lead generation are constantly moving. Selecting the right people to represent your company is critical. Thus, we laid out some things to consider when choosing and preparing representatives for your trade show booth.
Select The Right People
Determine who among your team is interested in booth marketing and will likely perform well in an exhibit environment. Select people who display an approachable and friendly personality. Also, choose someone who knows your company very well so they can promote the details and history of your business effectively while establishing strong connection to potential clients.
Specify Roles and Duties
It's important that your staff are aware of their specific roles and can perform them proficiently. Their strong points will enhance your booth impression as they provide the best possible experience to potential customers.
The following positions are integral and duties must be defined to ensure an effective team:
Crowd Gatherer - lead the people into your booth
Host - welcomes those who visit your booth
Presenter - demos your product or services
Lead Generator - receive orders, schedule appointments, and gather contact details for monitoring after the event.
Get Them Ready
Educate staff about the right practices for success. Practice them with difficult client conversations so they can develop strategies to handle rejections and how to answer FAQs about your company. Teaching your team how to respond properly to customers ensure your core values are well-demonstrated.
For more information about trade show, contact The Exhibit Source.
Permalink
|