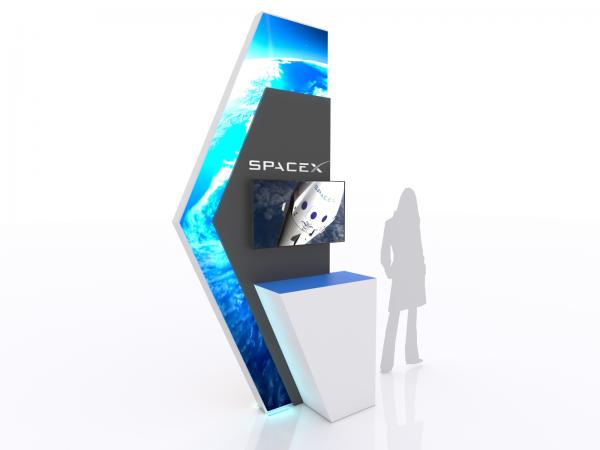 Do you want to take your trade show booth to the next level? Then, add a portable promotional kiosk with an interactive program. Using technology like an interactive kiosk will attract potential clients and increase foot traffic to your booth.
Having this latest marketing technology shows prospects that your company is modernizing your approach to render better customer service. Additionally, technology is enjoyed by attendees and makes working the booth more convenient and efficient for employees. This information terminal can instantly provide customers with detailed information about your products, company, and services. Aside from product information, touch-screen information kiosk can also offer conveniences to customers such as a fast product ordering system and online payments.
A interactive portable kiosk in Boston, MA can help streamline your marketing efforts. They are straightforward and unique with a user-friendly interface, so that sharing information, placing orders, and collecting payments is easier.
To find out more about promotional portable kiosks, contact The Exhibit Source.
Permalink
|