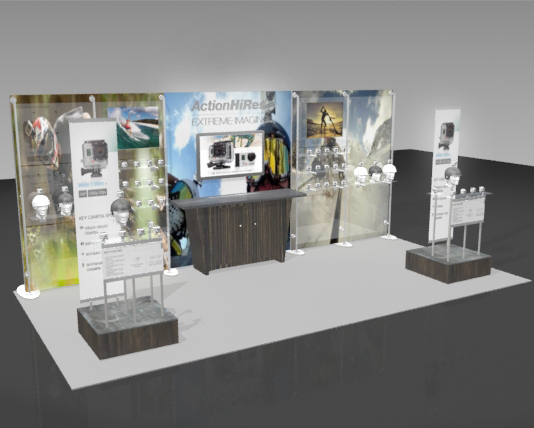 Trade fairs provide a venue for different companies to boost brand and product visibility, promote latest and current products and services, produce leads, and drive sales. There are many advantages to participating in trade show events, benefits such as staying updated on industry trends and strengthening bonds with customers. Of course the main benefit of joining trade shows is lead generation. Getting new customers informed about your business' products and value propositions is key to meeting and exceeding your revenue goals.
One way to do this is by creating an attractive and effective trade show exhibit. A smartly-made and well-crafted trade show display will make a difference to your trade show venture. It can drive more customers to your booth. People will learn more about your company, product and service.
If you seek or are interested in learning more about competitive trade show displays, contact The Exhibit Source. We will help you make your trade show venture a success. With our expertise, we will design a trade show booth that is destined to drive more prospective client interaction.
Permalink
|