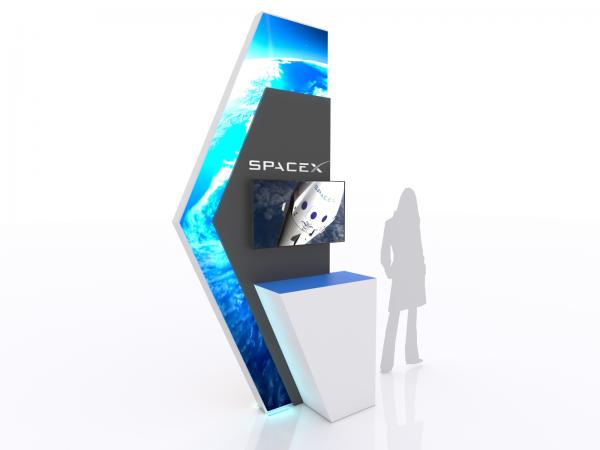 The expo floor is shared with your competitors, it only makes sense to make sure your trade show booth will standout. If you are using the same old boring graphics and tactics, chances are your booth may be stale. If you want to lure more prospects into your space to check out your display, add some useful innovations that draw attention.
A Touchscreen Information Kiosk is a perfect addition to your trade show exhibit. It's a smart technology that can provide instant information to customers and prospects. With merely a touch of a finger, prospects can get a substantial amount of details about your products and services. Additionally, folks get attracted to new and modern technology, so it is important to take advantage of this.
As mobile devices become a more essential vehicle for navigating events and making business transactions, it is also nice to provide a charging station at your trade show display which can also drive foot traffic to your space. While attendees are charging their gadgets, take this chance to converse with them and promote your products and services.
To find out more strategies to maximize and upgrade your trade show exhibit, contact The Exhibit Source.
Permalink
|
|