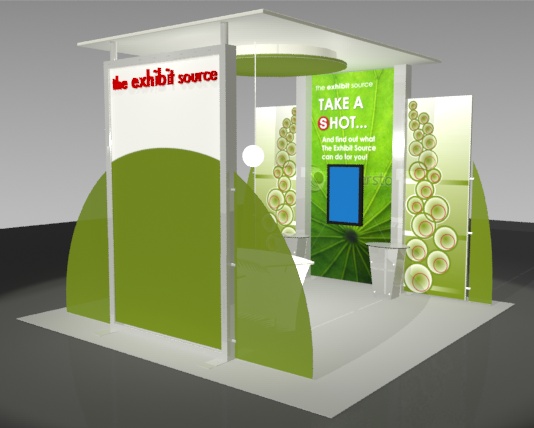 As people increasingly seek green solutions, it only make sense that we in the trade show industry increasingly deliver upon this green need. At the Exhibit Source, we take green engineering seriously when designing our displays. If environmentally friendly trade show exhibits are important to you, turn to The Exhibit Source to create your next display.
The Exhibit Source provides earth-friendly trade show booths. We only use renewable materials within the construct of all our products. We are dedicated in keeping our environment sustainable and so we make sure materials are well-utilized to reduce wastes. Our rental trade show exhibit business involves a significant amount of product reuse. We don't discard our rental trade show displays, rather, we utilize elements of previously used displays and customize them according to new display concept designs. With our refined and seamless work, they look brand new but are secured at a lower production cost.
It is our social responsibility to ensure our marketing tools does not contribute elements that can damage our environment. We should patronize green trade show marketing not only because it can make an impression to our clients but more importantly, to help keep our surroundings safe and healthy for everybody. For more information about green trade show displays, contact The Exhibit Source.
Permalink
|