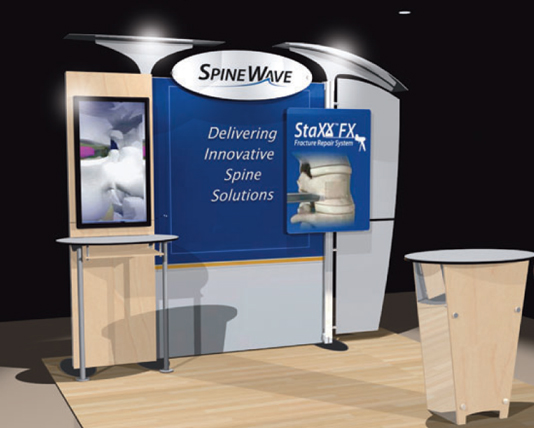 There are many different ways to maximize your presence at trade shows and other marketing events. One of them is to use portable table top displays. They offer unmatched convenience in setting up and breaking down, and are easy to transport anywhere.
The graphic and structural designs of trade show table top displays in Boston, MA can be customized based on a company's unique marketing needs and the venue's specific floor requirements. Even when renting, there are still a wide array of options for customization. These options allow businesses to come up with a display that is both aesthetically pleasing and fully functional so that the trade show investment will not go to waste.
Another benefit to table top trade show displays is increased foot traffic. These displays are strategically placed on the table top so more people can enter the display area. Additionally, because of their location, the products and services you want to promote can be seen by people from behind or who are passing by. As a result, businesses can maximize their reach without spending too much. The creatively designed table top trade show display will be enough to cut through the clutter and catch the attention of your target market.
To find out more about portable table top displays for trade shows, contact The Exhibit Source.
Permalink
|