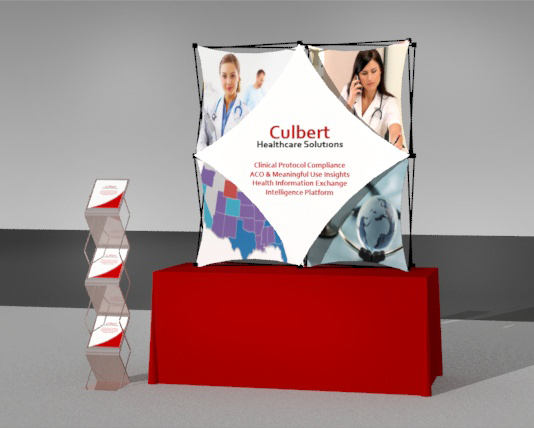 Your graphic and structural exhibit design plays a vital role in your marketing strategies. For trade show and related events that you attend, your exhibit should always look its best in order to achieve the specific marketing goals of your company.
Trade show pop-up displays in Boston, MA are designed for impact as well as for quality and ease of use. A pop-up display with a great design gets you more attention and results. But aside from a creative design that attracts the eyes of your target market, your exhibit must also contain a clear and concise marketing message. Now, there are a wide array of options for customization so that you will be able to maximize your impact to your customer base even within a smaller space.
Pop-up trade show displays are more efficient to use because they are portable. They are smartly designed so it is easier to set them up for a carefree yet impactful exhibit. There are also may available accessories such as flat screens and other interactive technology that can be used to enhance your performance at trade shows thereby boosting results and return on investment.
To find out more about how you can effectively connect with the attendees using pop-up trade show displays, contact The Exhibit Source.
Permalink
|