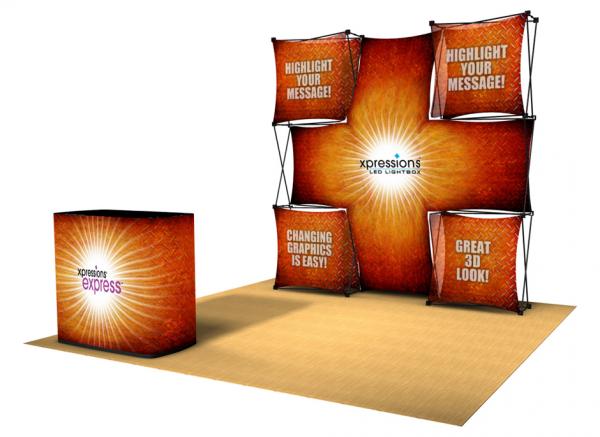 There are a wide array of options when it comes to trade show exhibit rentals that are aesthetically pleasing, fully functional, and budget-friendly. Among the many choices, pop up displays are one of the most widely used by different exhibitors around the world mainly because of their ease of use and flexibility in graphic and structural designs.
The pop up trade show exhibits in Boston, MA combine the best of beauty, portability, versatility, and quality. For the next marketing event consider renting a display to present and promote products and services. A big space is not needed for pop up trade show exhibits and they are easy to transport from place to place. A pop up trade show exhibit sets up in seconds and can be dismantled just as fast as well.
With the graphics printed from end to end, pop up trade show exhibit rentals allow businesses to maximize their presence during marketing events. They can also be custom-designed to cut through the clutter and catch the attention of your intended audience even in a crowded place. There is a sizeable graphic area for product photos, company logos, specific marketing message, or any combination.
To find out more about pop up trade show exhibit rentals, contact The Exhibit Source.
Permalink
|