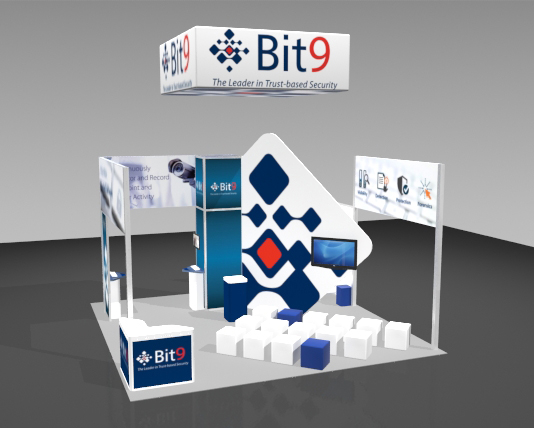 Trade show displays offer a path to wide exposure of your brand and services. Constructing an impressive trade show booth design can be a challenge to say the least. The look of your exhibit display is crucial since it portrays the quality of your product and level of service that you intend to communicate to consumers. Helping you generate that perfect look is what we are all about!
Selecting the right trade show structure and design is critical. If you want to create a lasting impression in any marketing event, our portable island trade show exhibit are absolutely striking and spectacular and will surely impress your target audience.
Our portable island exhibit displays feature a 360-degree view which commands attention from all directions. This maximizes exposure during crowded events. The 360-degree view also exposes your brand to people that might have otherwise walked passed your exhibit from an unviewable back side.
Along with vast option of stock graphic and structural exhibits, by all means (and with our encouragement) you can customize any display and you can customize to any degree. You may accessorize it with ambient lights and informative touchscreen kiosks that can make your booth more attractive. Contact The Exhibit Source to find out more about portable island trade show exhibit.
Permalink
|