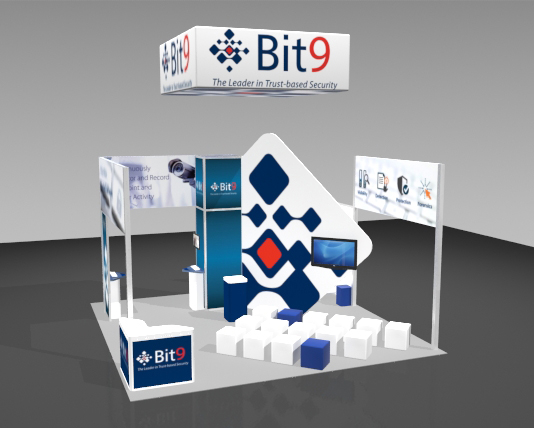 There are many instances in which smaller trade show displays are more beneficial due to space limitation at the event. However, when businesses opt to fully take advantage of their space, however limited or expansive, island trade show exhibit designs can be created to take advantage and entirely maximize the allotted space to fully take advantage of a marketing campaign.
Portable island trade show exhibit displays are the most preferred choice for maximizing space because of their 360-degree view. Prospects and existing customers can view and access island booths from all directions. This trade show booth design gives businesses an edge over their competition. And, their customized design showcases your brand with striking visual images that can certainly attract prospects from all over the trade show floor.
Personalized graphic and structural exhibit designs combine high quality digital printing and ambient lighting to create a stunning look. With limitless possibilities in design, your booth can be styled as precisely as your branding. Contact The Exhibit Source for more information.
Permalink
|
|