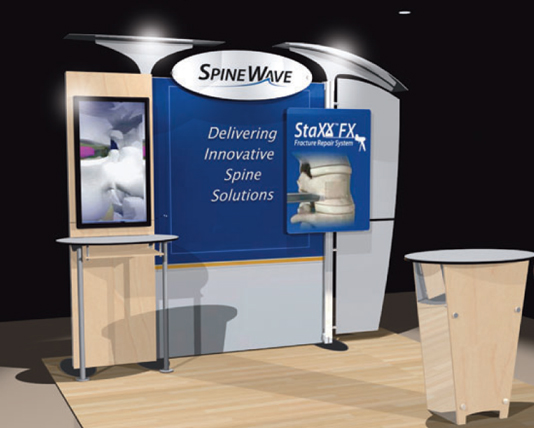 Portable island exhibits are one of the many styles of trade show exhibits in New York, NY which exhibitors can use to promote their products and services during marketing events. Because of their benefits, particularly in terms of convenience and cost-effectiveness, portable island exhibits have grown more popular for marketing events.
Portable island trade show exhibits guarantee the best return on investment and offer a level of flexibility that many other exhibit styles do not have. Maximize your presence with an exhibit that can be accessed by event goers from every direction because of the 360-degree visibility and accessibility. It stands tall allowing it to cut through the clutter and catch the attention of attendees.
With the available graphic and structural exhibit design options, you can create a portable island exhibit that makes a bold statement and creates a positive image for your company. The exhibit can be custom-designed and is easy to set up, take down, and pack away for the next trade show or marketing event. Additionally, given choices in customization, portable island exhibits can be conveniently reconfigured to meet the growing needs of your company or the specific requirements of the event you are attending.
To find out more about portable island trade show exhibits, contact The Exhibit Source.
Permalink
|