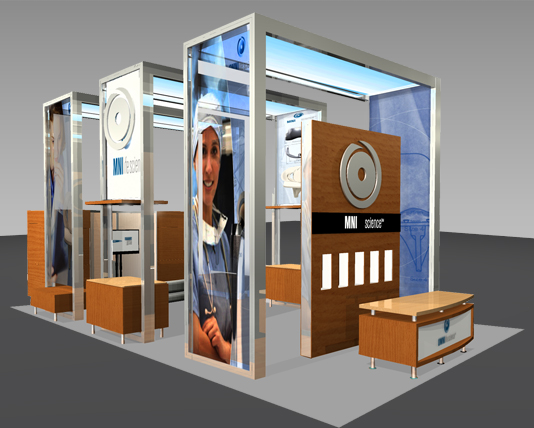 Graphic and structural exhibit design is an effective way for companies to communicate and connect to their customers at marketing events. It gives businesses a creative and exciting way to relay the specific marketing message to the general public. Typically, these graphic and structural exhibits are showcased at trade shows where businesses come together to feature their corresponding products and services.
One example is a portable island trade show exhibit which a dynamic way to generate leads and build company brand. There are many options available for customization that allows companies to create a visual and tangible representation that will fit their trade show marketing campaign. This type of display offers a 360-degree view which will allow passersby from all directions to notice it. Therefore, island displays effectively boosts the presence of a business during trade shows because it can reach everyone in the room.
However, businesses do not need to jump into buying portable island trade show exhibits in Boston, MA. Realistically speaking, they can be quite costly. They can choose to rent first. For businesses who are just experimenting with event marketing, or who need to be at two events at one time, choosing to rent this type of display will help them gauge how to improve and maximize their marketing strategies and save them money. There is no right or wrong in terms of showcasing a business's products and services, the difference is in the effectiveness with which it is done.
To find out more about portable island trade show exhibits, contact The Exhibit Source.
Permalink
|