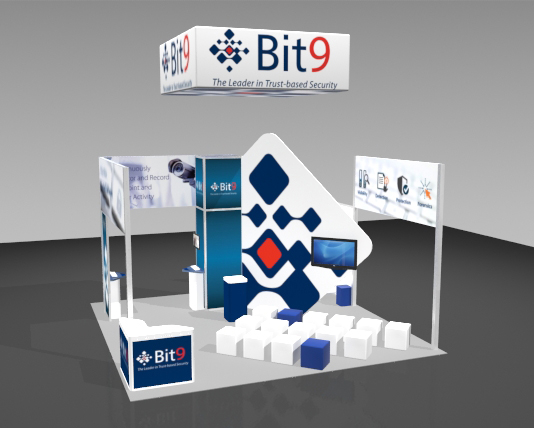 Portable island trade show exhibits let you maximize limited floor area. Even if you have a smaller space, you will still be able to accommodate a larger group of prospects and customers, making the most of your 360-degree exposure during the event.
The portable island trade show exhibits in Boston, MA are known for their 360 degree-display. These island-like exhibits command the attention of attendees from all sides and provide a wide range of options so that you can customize their features in order to fit the specific marketing requirements of every event.
Carefully and creatively planning the graphic and structural exhibit design of portable island trade show exhibits is the key to making it eye-catching and effective. They are versatile enough that other elements can be added to it to make it more eye-catching and interactive. Your products can be strategically arranged and displayed using the entire booth, while allowing room for storage for marketing tools and materials that may be needed during the event. Island displays also ensure effective traffic flow patterns so that every attendee can be well accommodated by your booth staff.
To find out more about portable island trade show exhibits, contact The Exhibit Source.
Permalink
|