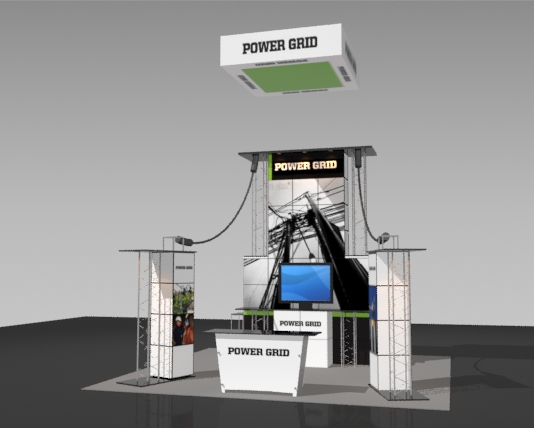 Among the widely used booths in marketing events nowadays, the portable island trade show exhibit stands out in the crowd because it provides 360-degree access to attendees. With this set-up, it is more effective in attracting attendees and therefore in achieving a businesses marketing goals for a higher return on investment.
Because trade show exhibitions are an effective platform for companies to communicate and connect to customers, renting portable island trade show exhibits in Newton, MA is a great option when exhibitors want to promote products and services differently.
With the options for customizing the graphic and structural exhibit design of a portable island trade show exhibit, it is possible to create a display that will help company increase brand awareness and expand their customer base. The design will be attention-grabbing and accessible for a bigger group of people who may not yet be aware of your business offerings. The portable island trade show exhibit allows companies to maximize the use of limited space because it expands upwards providing everyone a clear view.
To find out more about trade show exhibits for rent, contact The Exhibit Source.
Permalink
|