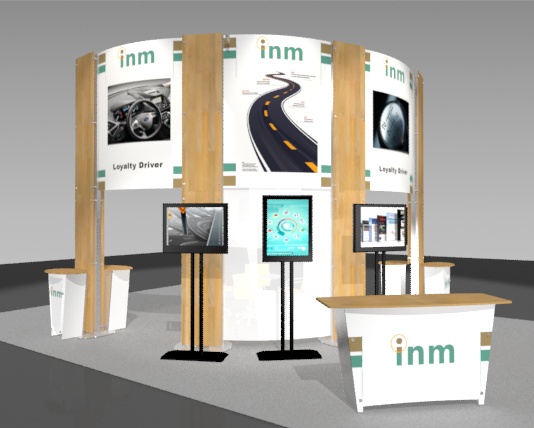 If there is one exhibit display style that offers the most impact, it would probably be portable island trade show exhibits. This is because island displays stand taller and give a 360-degree viewing opportunity to all the attendees at trade shows.
With the various customization options, companies can customize the graphic and structural exhibit design of portable island trade show exhibits to maximize your presence at trade shows and other marketing events. With a portable island exhibit, companies can make a statement about their brand and spread awareness in a way that will be remembered by your target market. No matter where your audience is on the show floor they, the marketing message can be seen.
Portable island trade show exhibits in Boston, MA are always a great investment. They stand tall to build an image that you are superior over your competition. These displays invariably make an impression on the trade show floor, making it easier to penetrate your target market and affect their purchasing power.
To find out more about the benefits of portable island trade show exhibits, contact The Exhibit Source.
Permalink
|