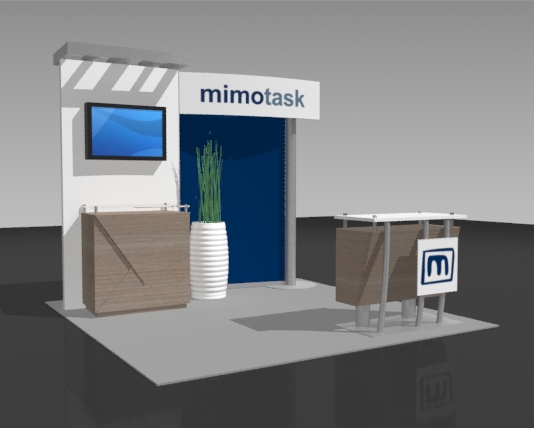 Trade shows are one of the most significant costs in your global marketing budget. Trade shows are events at which several manufacturers, distributors, and vendors display their products and describe their services to existing and potential customers, suppliers, associates, and the trade press. For this reason, it would be wise of you to ensure that your trade show exhibit display in Boston, MA has been strategically designed to cut through the clutter and catch the attention of your intended audience.
When participating in trade shows, you have many options in how to present your brand in order to create a positive image for your business while getting your marketing message across. One way to do this is to take advantage of the business opportunities for touch screen information kiosks. The benefits of using a promotional kiosk are limitless. They are a perfect place to have a soft launch of your latest mobile application, your newly revamped website, or your social media campaign.
A portable promotional kiosk allows your business to stand apart from the competition and draw the attention of your target market to your exhibit. Instead of using standard display tables, you can include a kiosk in your trade show booth display. As part of your marketing strategy, you can equip your kiosk with iPads or laptops which are helpful in increasing the interactivity at your station. This can be a highly effective and modern way to let show attendees get to know more about your company and its latest ventures.
To find out how you can make a portable promotional kiosk work along with your marketing strategies, contact The Exhibit Source.
Permalink
|