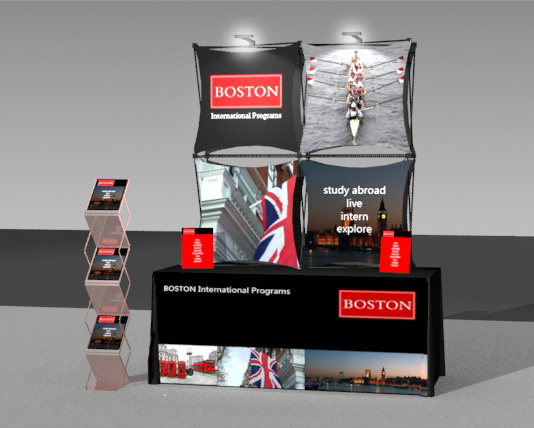 When considering trade show displays and exhibits, there is certainly no shortage of portable table top displays to help your company differentiate itself from the rest. Table top displays are inexpensive and easy to use, yet efficient enough to grab your target market's interest and generate leads.
For a well-rounded marketing campaign, trade show table top displays in Newton, MA are increasingly in demand because they are light, easy to carry, and very simple to assemble. They can also be completely customized in order to show off your company's products and services, and to convey the specific marketing message to your intended audience.
Not all businesses can afford to purchase a high-tech, state-of-the-art display. This is fine because the success of the trade show for your company is not dependent on how big the exhibit is. What matters most is how many potential leads and existing customers stop at your booth during the event, and how many of those attendees are converted into sales. The main focus at the next trade show marketing event is to have an effective display, to make connections, spread the word regarding your company's services or products, and follow through after the event. Fortunately there are plenty of inexpensive and efficient ways of doing this at a marketing event with the use of table top trade show displays.
To find out more about your options of portable table top displays for trade shows, contact The Exhibit Source.
Permalink
|