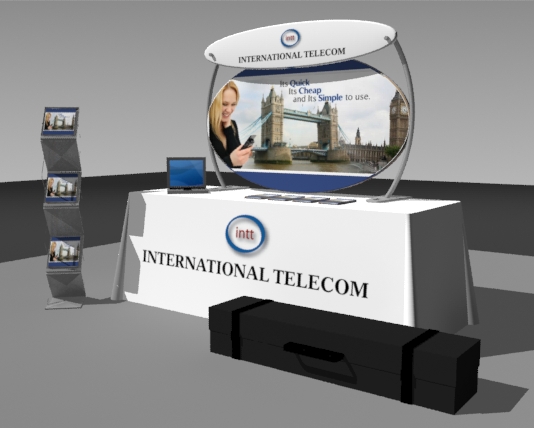 When it comes to marketing at trade shows, The Exhibit Source has no shortage of custom exhibits available to help every company stand out among the rest during an event. While there are a variety of displays available, not every business has the means to purchase a high-tech, state of the art display for their trade show event. This is fine because there are trade show exhibit rentals that can help businesses in this venture.
The success of your trade show is not measured by how big your exhibit is. What is more important is ensuring that your businesses makes connections and information about products and services can be easily viewed through a trade show exhibit. Even with a limited budget there are many different inexpensive, yet effective ways of reaching your target market. The portable table top displays are becoming increasingly popular among exhibitors.
The portable trade show table top displays in Westwood, MA are completely customizable. They come in a wide array of shapes, sizes, and colors which allow businesses to choose a display that fits the company's needs and goals. Even when renting, businesses can enjoy the benefits of customizing table top display by adding a company logo or slogan to the fabric itself. Any detail can be added that will help grab the attention of the attendees during the trade show.
To find out more about table top trade show displays, contact The Exhibit Source.
Permalink
|