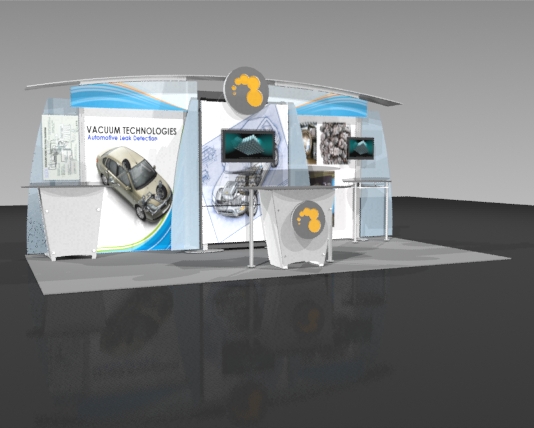 Trade show exhibits in Newton, MA are strategically designed to help attract a large number of prospective customers during the event. Your exhibit must have a cohesive and interactive marketing approach so that it will not get overlooked by the passing crowd. The exhibit specialists at The Exhibit Source will help you host a face-to-face marketing experience, as you showcase your products and services to your audience.
In order to achieve the goals you have set, your trade show exhibit must entertain and inform your target market and grab attention of the busy crowd. Your trade show booth must create a conducive environment to welcome your prospects and allow them to learn more about your business, products and services. Your business can rent or buy and customize a trade show exhibit to demonstrate in the most compelling manner everything that you have to offer.
Rental table top exhibits are a perfect alternative for those whose budgets are limited or those who are participating in a trade show for the first time. Booths can be customized to encourage your intended audience to stop and stay at your exhibit thus ensuring your booth gives an optimal return on investment. Therefore, table top exhibits for rent are a cost-effective means of growing your business, maximizing your resources to build your customer base, and generate sales.
You can improve your exhibit experience and have a successful show if you plan ahead of time. For more details, contact The Exhibit Source.
Permalink
|