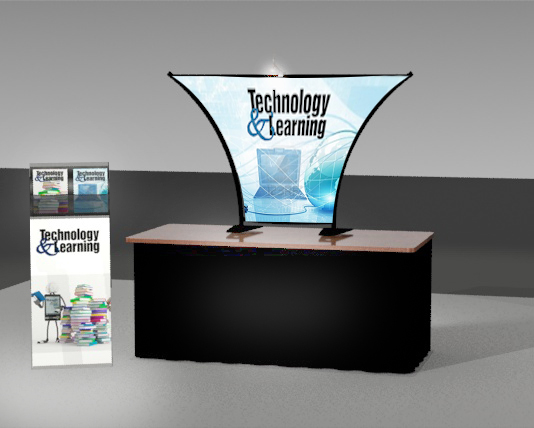 Participating in trade shows can be fiscally intimidating but it shouldn't be. If you want maximum brand and product exposure on a limited marketing budget, then strongly consider renting a trade show booth from Boston's trade show booth icon.
Trade shows and expos provide an extraordinary opportunity to showcase your products and brand to your target markets. Shopping malls are one of the common targets for setting up exhibits given the high volume of foot traffic there. Thus, many businesses are taking advantage of the mall venue to expose their business to new prospective clients. Malls can be a perfect place for you and your business to erect a trade show booth
Our rental trade show booths are customizable and rapidly deployable. Renting a trade show display can be a better option than purchasing a trade show display given the fact that you can change your displays out thus giving you and your brand a recurring fresh new look and feel. Rentals eliminate the cost of storage whether it be within your warehouse or within rental storage space.
We'd love to talk to you about how rental trade booths can positively affect you and your company's brand. Contact The Exhibit Source to find out more about trade show exhibit rentals.
Permalink
|
|