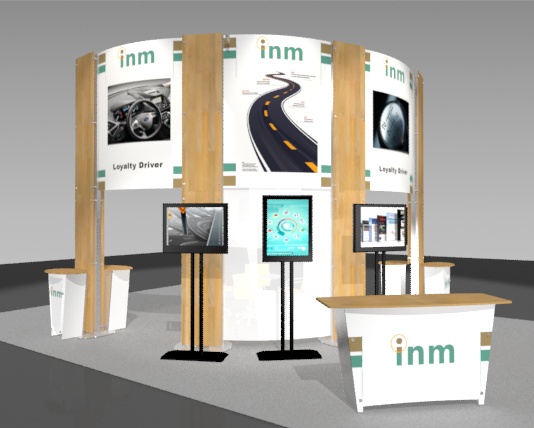 The Exhibit Source offers a full range of trade show booth design services. Trade show exhibitions are effective platforms for companies to communicate and connect with customers. One style trade show exhibit offered at the Exhibit Source are portable island trade show exhibits.
With portable island trade show exhibits in Boston, MA increasing traffic for a business through event marketing has never been this creative and attention-grabbing. It is also a great way to advertise to a target market and increase brand awareness. Since portable island trade show exhibits are visible to the large and diverse audience, they provide a platform to promote the brand and the products and services to a big group.
Having a clear and creative graphic and structural exhibit design can do wonders for your business marketing. However, standing out at the trade show need not break the bank. With a lot of options to choose from, The Exhibit Source gives businesses many choices for structure and materials. Whatever the preference of the client in terms of color and lighting, our professionals are happy to assist them and create an aesthetic booth. We can also add elements such as workstations, kiosks, products displays, counters and flooring to make any island booth truly stand out.
To find out more about trade show exhibits, contact The Exhibit Source.
Permalink
|