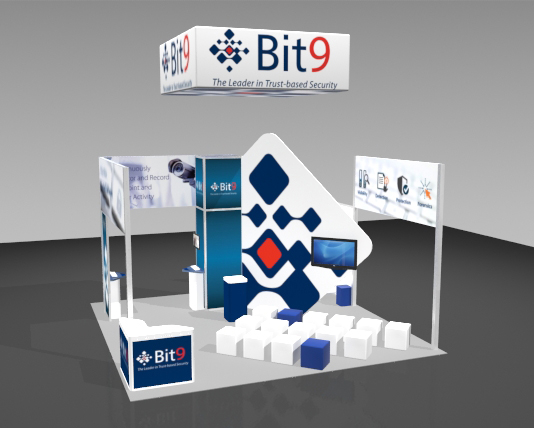 If you want to supercharge your business marketing success, consider Portable Island Trade Show Booths. This exhibit design fully maximizes the space that you lease on the trade show floor. With its competitive height and 360-degree view, your customers can easily locate your booth and can access it from all directions.
The structural design of the Island trade show exhibit display is purposefully made to standout. Trade fairs are swarmed with competitors so you need to make your booth fully visible as necessary. Expect your business rivals to be all out so if you want to make your investment worthwhile, make sure your exhibit display is a head-turner and eye-catching. An island trade show display with stunning graphic visual images that are strategically and professionally designed can help you ace the competition.
If you are decided to kick your business marketing up a notch, contact The Exhibit Source. We can make your island trade show booth visibly stunning with high-resolution prints, ambient lighting and other accessories. With our expertise, your trade show exhibit will be a smashing success.
Permalink
|