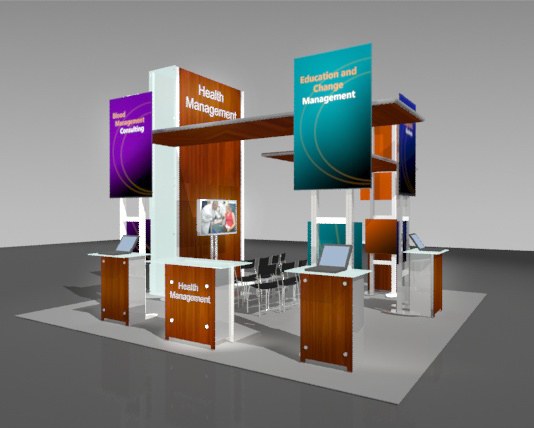 A trade expo is like a battle ground for marketers. Businesses need to excel to catch or pass competitors. Have more edge over the competition with a towering and unique trade show exhibit. Portable island trade show exhibits in Boston, MA are a superb trade show design that help businesses standout and generate more leads.
The portable island trade show exhibitoffers a 360 degree view, and welcoming design. The target audience can access these booths from all directions. Because of the multiple points of entry, attendees can enjoy the trade show display, products, and marketing visuals easily. With this strategy, business can easily showcase their brand to a large audience, maximizing time and money spent at the show.
An island trade show display graphic and structural design can be customized to your brand and marketing message. Maximize the potential of an island trade show exhibit by using the right color scheme, smart graphics and texts that harmonizes well, and technology. For smart, elegant and professional trade show creatives, contact The Exhibit Source.
Permalink
|
|