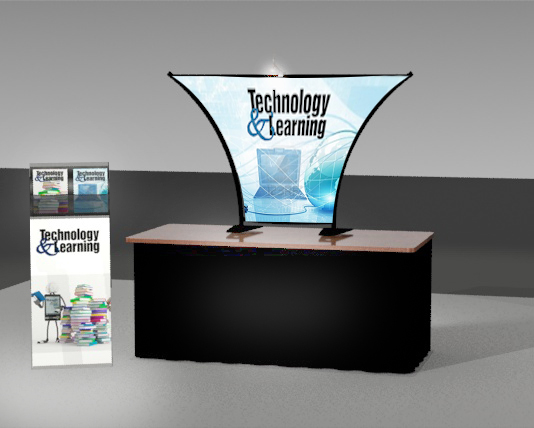 At trade shows, large displays are not always necessary. There are some cases when average size exhibits like table top displays offer more impact, convenience, and practicality. With the wide array of designs and size selections there is always a great option that can precisely meet your requirements.
A big advantage of portable table top display in Boston, MA is that they are designed to offer ease of installation and removal. The display boards can be simply folded and packed away when the event is over. Additionally, table top trade show display is the most popular option for many exhibitors because of its affordability and results performance all all types of marketing events and venues. It is fully customizable and because it uses high-quality materials, graphics can easily adhere to the fabric creating high quality prints.
Table top displays are small but they can deliver huge results for your marketing campaign. Exhibit companies can help businesses choose the right size and design to perfectly present brand, products, and services. Contact The Exhibit Source to find out more about your marketing strategy using table top display.
Permalink
|