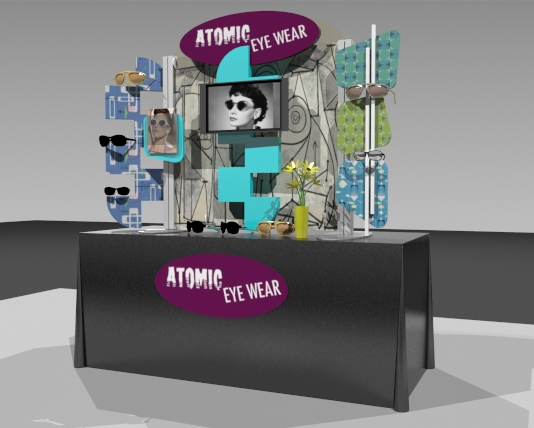 Trade shows are a great way for companies to introduce themselves and demonstrate their products and services. These and other marketing events usually have an industry theme to attract and filter a particular market. This means exhibitor companies are already one step closer to attracting their potential customers. And a marketing tool companies can use for demonstrating their offerings during trade shows are table top trade show displays.
Table top trade show displays are a great exhibit option for companies for the following reasons:
Cost effective. Table top displays are less expensive than larger displays usually seen on exhibits such as kiosks and island trade show exhibits. However, they still offer great visibility and are effective for marketing at exhibit style events.
Convenience. Portable table top displays do not require extensive installation and can be set up without additional manpower. Moreover, table top displays can also be transported easily.
Customizable. Just like any other style display, trade show table top displays in Boston, MA are fully customizable which means companies can design every aspect of the table top display according to their needs and branding requirements.
Table top displays are small but surprisingly good tools to attract and generate visibility during trade shows. To find out more about how businesses can benefit from using table top displays, contact The Exhibit Source
Permalink
|